Learning the Tarot - An On-line Course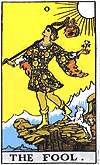 Welcome to Learning the Tarot - my course on how to read the tarot cards. The tarot is a deck of 78 picture cards that has been used for centuries to reveal hidden truths. In the past few years, interest in the tarot has grown tremendously. More and more people are seeking ways to blend inner and outer realities so they can live their lives more creatively. They have discovered in the tarot a powerful tool for personal growth and insight.


How Does This Course Work?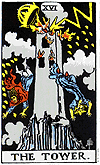 My main purpose in this course is to show you how to use the cards for yourself. The tarot can help you understand yourself better and teach you how to tap your inner resources more confidently. You do not have to have "psychic powers" to use the tarot successfully. All you need is the willingness to honor and develop your natural intuition.

Learning the Tarot is a self-paced series of 19 lessons that begin with the basics and then move gradually into more detailed aspects of the tarot. These lessons are geared toward beginners, but experienced tarot users will find some useful ideas and techniques as well. For each lesson there are some exercises that reinforce the ideas presented. The Cards section contains information about each of the tarot cards. You can refer to this section as you go through the lessons and later as you continue your practice. These are the main features of the course, but there are many other pages to explore here as well.
What is the History of this Course?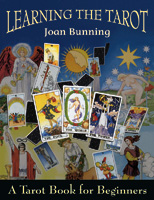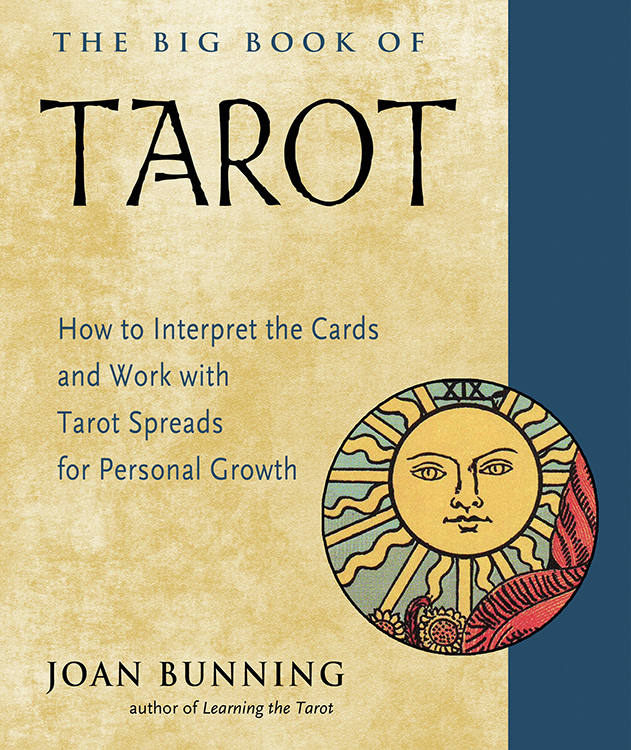 I began writing this course in 1989. I had been studying the tarot for some years, and I found that I was developing some ideas about the cards and how they could be used as a tool for inner guidance. In October 1995, I created this website. In October 1998, Learning the Tarot was published as a paperback.

My experience with the cards is in doing readings for myself, friends, relatives and acquaintances...probably the kind of tarot you are interested in. The tarot cards are not difficult to learn, but there is always more to them that can be learned. They are deceptively simple, but surprisingly rich.

In August of 2019,

The Big Book of Tarot

was released with new material and much of the information from my previous books in a single volume.



What Is Needed For the Course?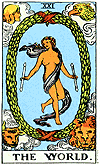 The only real requirement for this course is a tarot deck. If you don't have a deck, read through my comments on buying your first deck and then browse through my Tarot Deck Section. There are many choices. The on-line version of Learning the Tarot is illustrated with the popular Rider-Waite deck. This is a good deck to start with because there are pictures on every card which helps when you are learning. If you already have a different 78 card deck, you may use it with the course. The principles of tarot work are much the same no matter what deck you use. You can buy tarot decks in many places now. Bookstores often carry them, and many internet sites offer a variety of tarot decks for sale.
How Can I Take This Course?
Internet: You can use this course while connected to the Internet, just as you are now. The course is free, but please read the copyright message first. When you're ready, go to the contents page and begin exploring!
At Home: You can purchase Learning the Tarot or The Big Book of Tarot from a local or on-line bookstore.
I hope you're intrigued enough to try this course. If you're still not sure, read Lesson 1. I think you will find Learning the Tarot interesting at least, and perhaps the tool you have been looking for to develop your unrealized potential.
Have fun and good luck!